Silver - anb
anb Silver Program at a glance
Get 25% reduction on internal transfers
Get 25% reduction on safe deposit box.
Prioritized for services through all anb branches
Save more with wide range of merchant discounts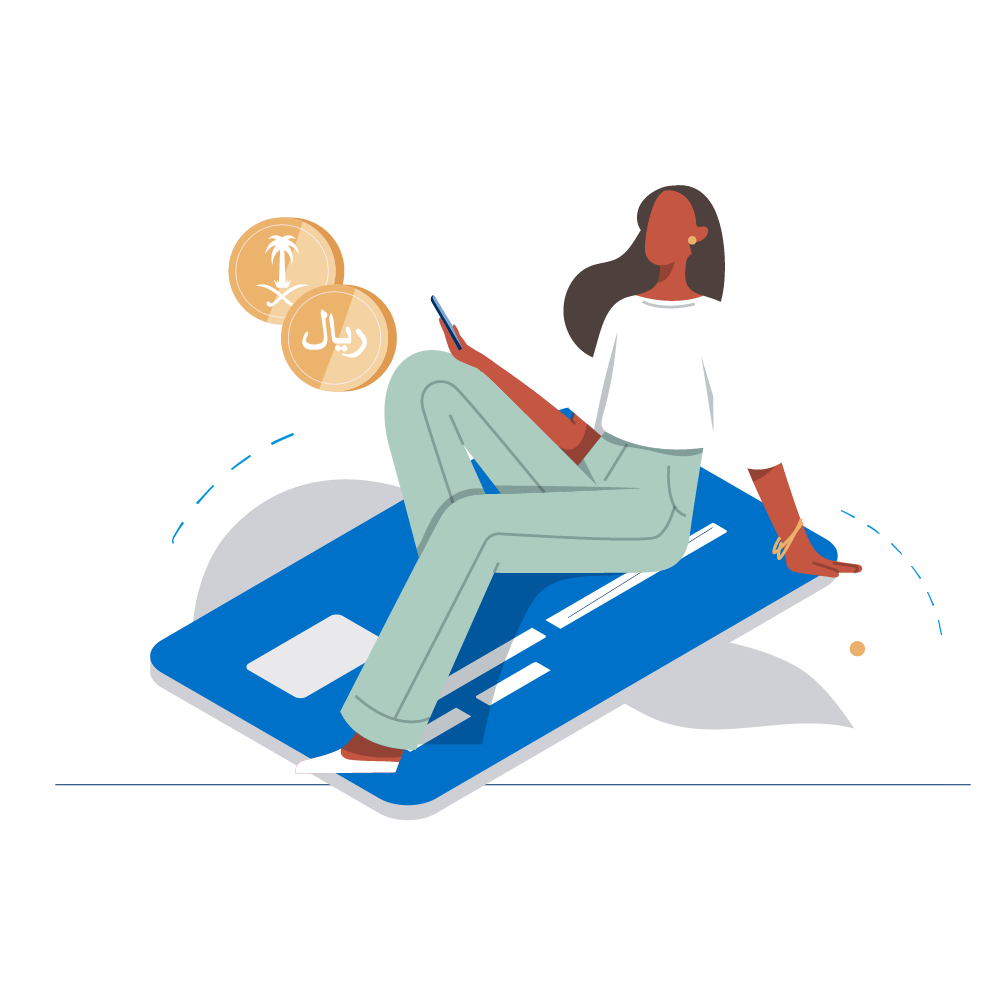 Forgot your card?
Not an issue – With our emergency cash feature, withdraw up to SAR 1000 from any anb ATM.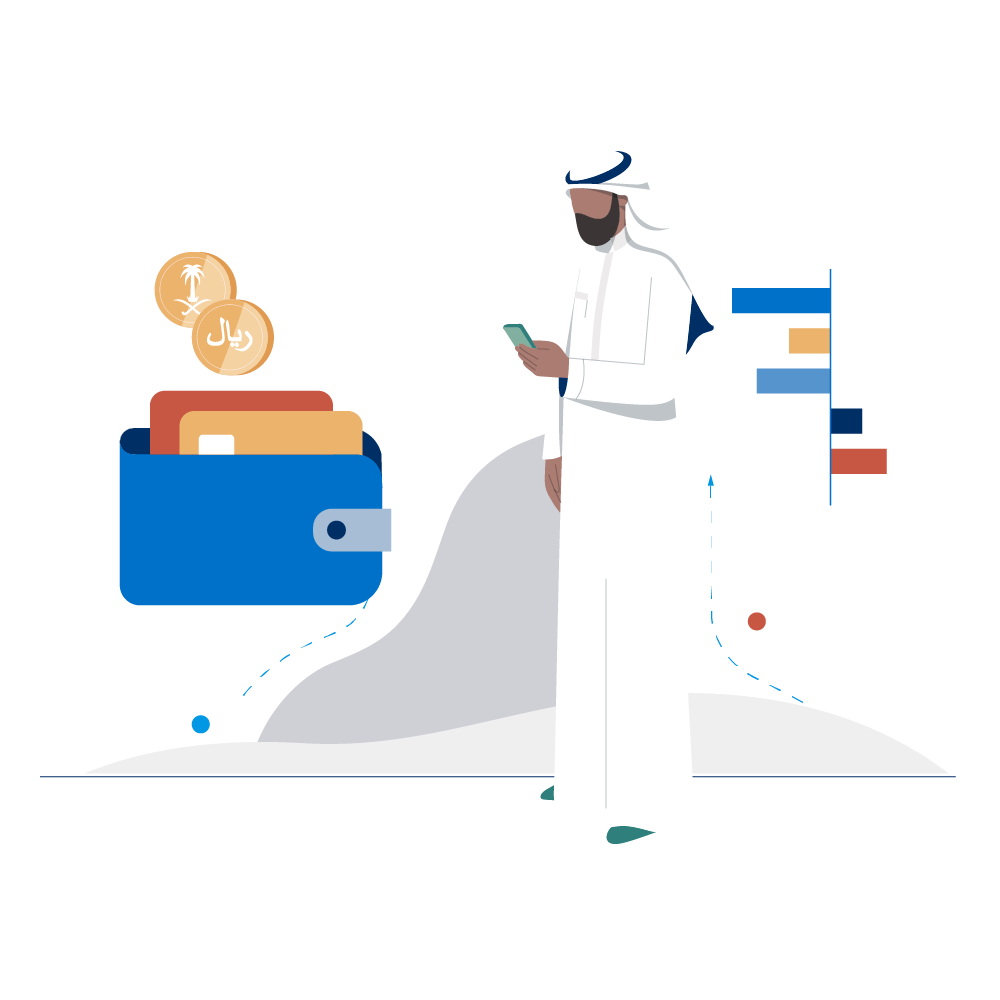 Set your financial goals and start saving with anb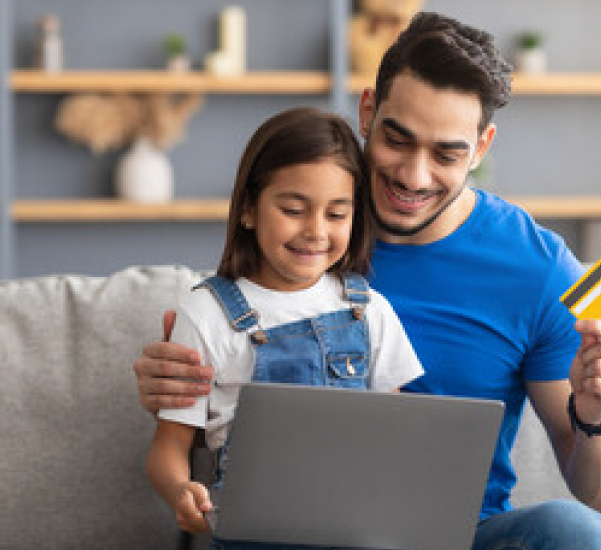 Explore other plans and choose what's best for you
Make Payments
Transfer money, pay bills and settle government payments

Shariah compliant
anb products are Shariah compliant for peace of mind

Digital card
Request a digital card instantly to be used securely in stores and online.

Ways to pay
Apple Pay, Mada Pay, in-store or online

Merchant discounts
Benefit from the large number of merchants offering exclusive discounts
Requirements to remain in the program and how to join:
1 - Direct deposit of SAR 100,000
2 - Keeping an average balance of SAR 50,000 for 3 months
3 - Salary transfer (Salary needs to exceed SAR 7,500 or 6,000 for retirees)
Your online anb account is three steps away:
Visit
Our website and fill out the form.
Request
Download our app and request a Mada or digital card.
Sign up
Automatically on our digital channels to start your banking journey.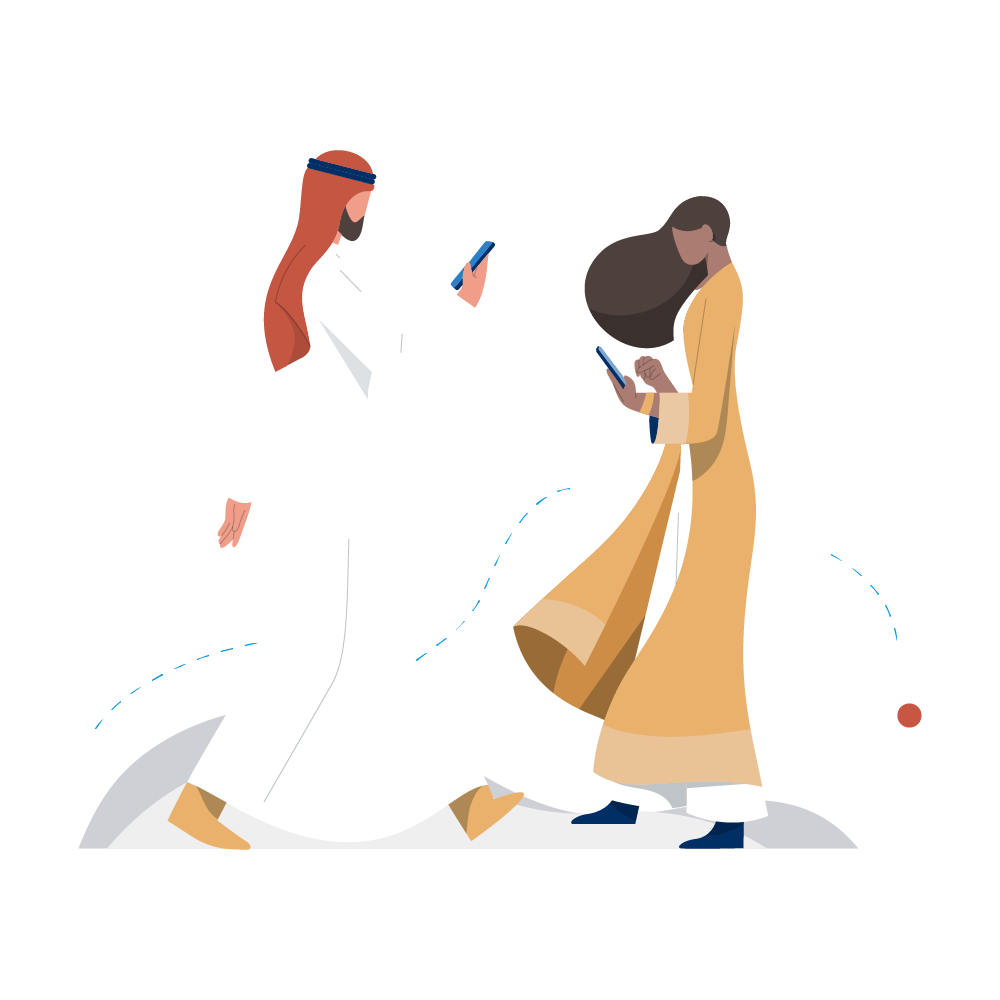 Know your rights and responsibilities and the latest regulations, terms, conditions and prices.
Frequently asked questions
Go to anb's official page
Click on the anb Net link
Click on Register
Insert the required information (account number, ID number, ATM card number, ATM card password)
Complete the required steps to confirm your registration
Get it via:
anb Net, anb app, or anb phone
ATM
Bank branches
Account statement
How can I issue a Mada card?
You can get the card from any anb branch or via digital branches.
How can I activate the Mada card?
To activate the card, simply insert it into a point of sale or an ATM.
How can I change my Mada card's Personal Identification Number (PIN)?
You can change it through the ATM.
How can I change my Mada card's daily purchase limit?
You can change it through the anb phone or the anb Mobile.
How can I report a lost or stolen card?
Call anb at 800-124-4040 to report your lost or stolen card.