Corporate Online Access - anb
Our corporate internet banking portals "anb eBusiness PLUS"
and "anb Business-2-Business"
cover all of your bank transactions needs.
anb E-Business PLUS
anb corporate internet banking portal has the following feature set:
Real-time transactions information in an Account with anb
Offline transactions information in an Account that you operate with another bank
Single or bulk within anb payments
Single or bulk local currency ACH or RTGS (sarie)
Single or bulk cross-currency cross-border ACH or RTGS SWIFT payments
Single or bulk SADAD bills and the Ministry of Interior payments
Single or bulk government revenue payments
Onsite cheque printing and corporate cheque outsourcing solutions
Single or bulk Manager's cheque printing solution
Open a terms deposit and roll-over on maturity
Dividend distribution for public companies
Payroll Service – Compliant with GOSI Wage Protection Services (WPS)
Request for new or renewal of Corporate Credit or Prepaid cards
All reports are available in Excel, PDF, Plain text, Tab Separated text, PDF, MT940, MT950, and CSV formats.
A business can designate one or more than one Corporate Administrators to administrate user activities singly or jointly, change user roles, rules, and transaction workflow as per the Company's management requirement or board's mandate
Alternatively, a business can reach Bank Administrator for any assistance during banking hours
The portal can accommodate any number of company users and any levels of approval hierarchy – including transaction inputters, reviewers, and approvers
The portal is accessible using all major internet browsers
All communication happens using the highest level of encryption, and users can only access the portal using 2-Factor authentication that includes hardware or software tokens
anb Business-2-Business Service
Business-2-Business (B2B) is a channel for clients running Enterprise Resource Planning (ERP) or Treasury systems and facilitates connectivity between anb and its corporate clients' system.
The service benefits businesses by circumventing manual intervention and automating daily payment initiation and account reconciliation.
End-of-day Account Information
Payments (within anb, Local ACH or RTGS (sarie), cross-border SWIFT)
Intra-day Account Information
Transaction Status inquiry
SAMA Sanction Lists inquiry (requires SAMA approval to avail the API)
Cardless QR based ATM payments approval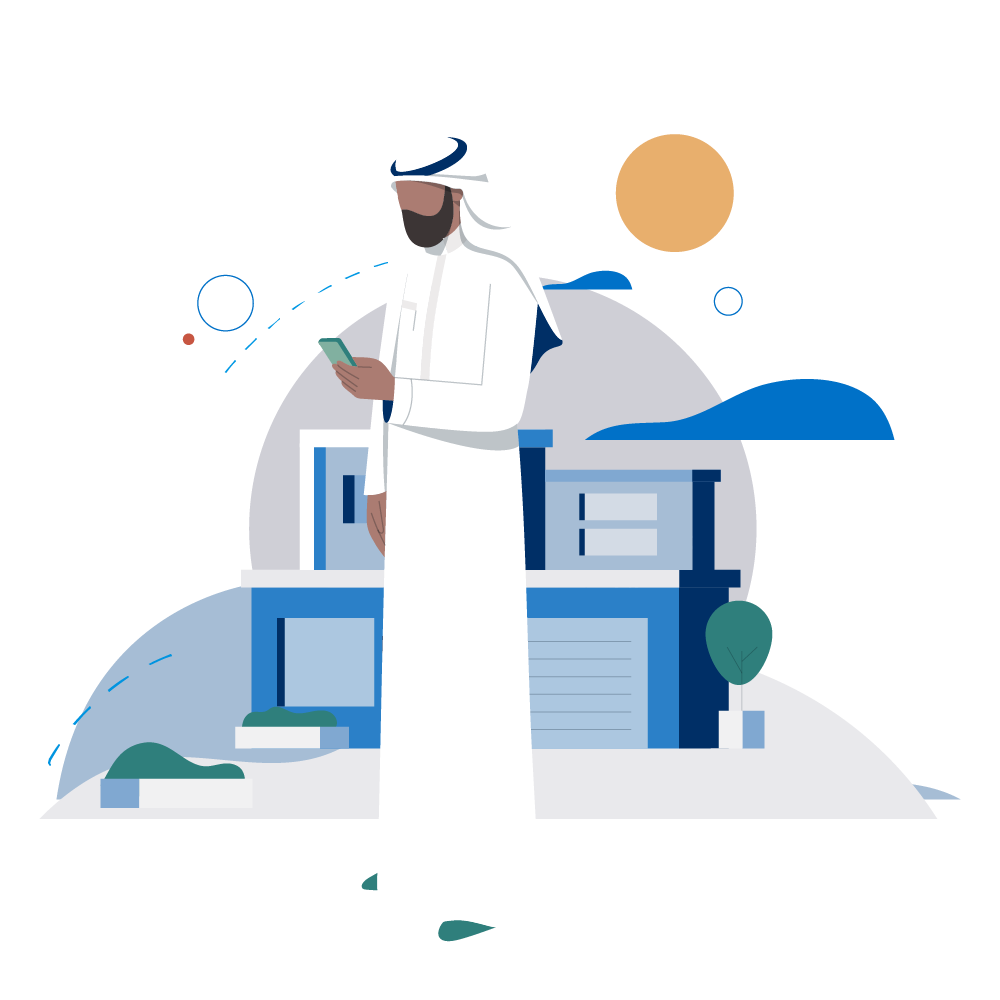 Security
Multi-layered Point-to-Point communication using the highest level of encryption