About us - anb
About us
Amongst the largest banks in the Middle East, anb headquarters is based in Riyadh, Saudi Arabia with regional offices in Jeddah, Khobar and a network of branches throughout the kingdom. In addition to an international branch in London, United Kingdom.
Our Vision
To become the chosen financial partner in the Kingdom
Our Mission
To empower the Kingdom's ambitious people, organization and society by providing innovative tailored financial solutions and fast simple experience
Our Promise
Beyond Banking
Why anb?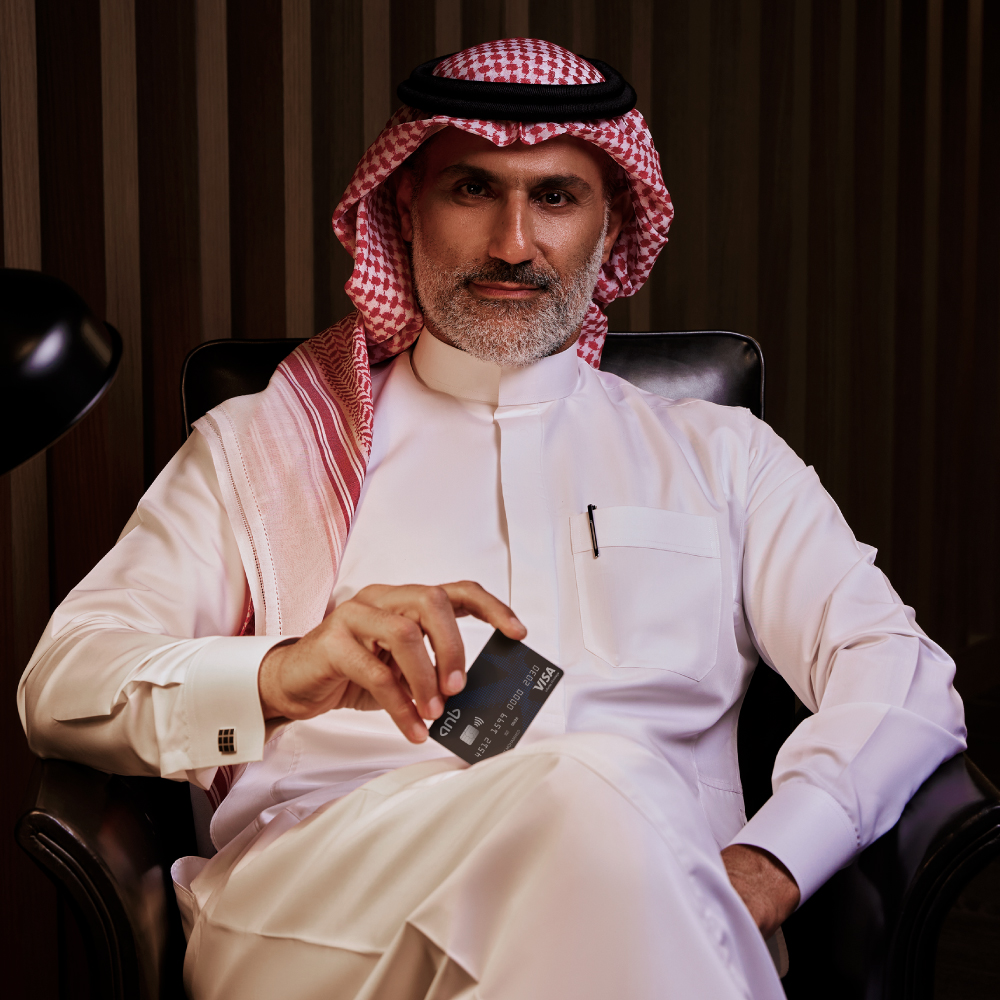 Just what you need, right where you need it.
We're continuously enhancing our services to help you manage your finances easily and get the outcome you want fast.
Our focus is to enable your banking autonomy through brilliant digital interfaces. And even for branch visitors, our aim is to make the experience swifter and simpler.

Our services include:
Retail and private banking
Corporate banking
Investment banking
Insurance
We've been around for a while
We look fresh and modern but we started operations in 1979, when we took over the domestic operations of anb.