Credit Cards - anb
Choose your lifestyle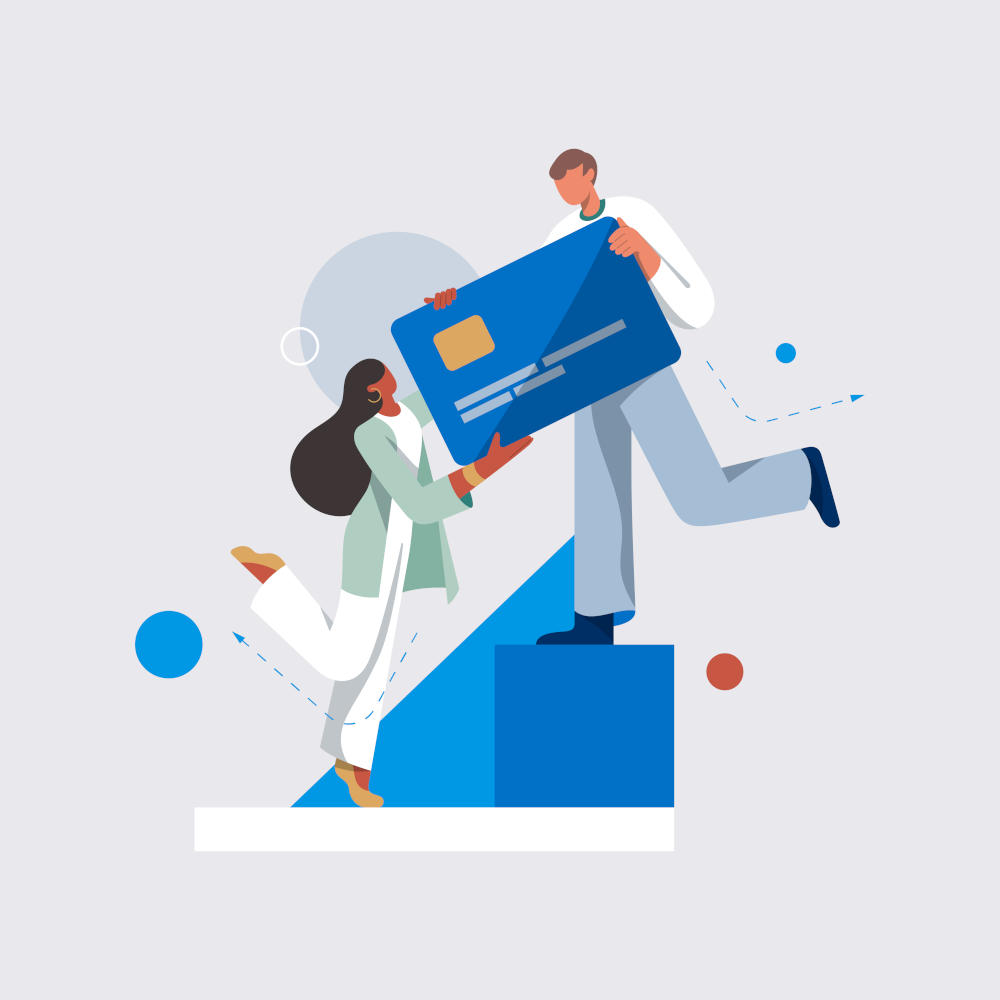 Credit Cards
Shop and earn more points
Instalment plan designed for your convenience
Merchant discounts
Choose your lifestyle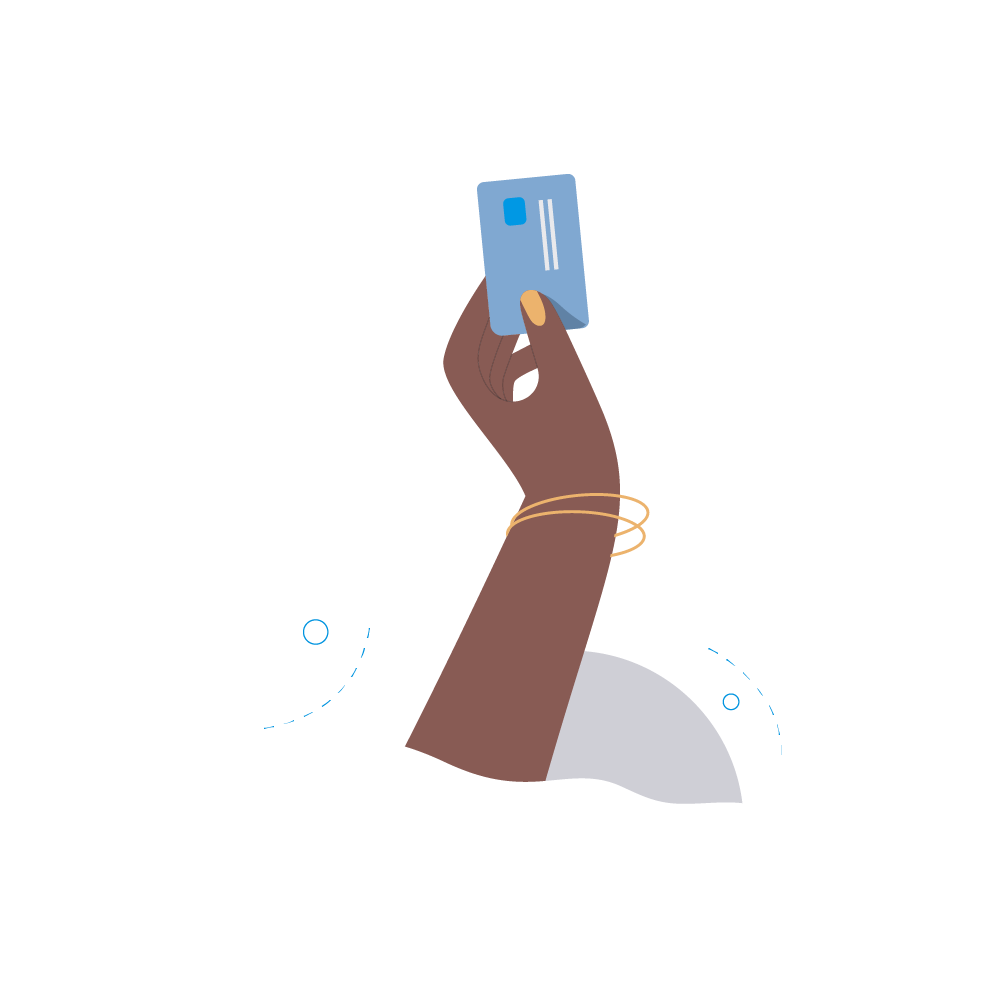 Low limit cards
Control your daily purchases and online shopping
Top up the card with complete flexibility and ease
Manage your monthly expenses
You can issue supplementary cards for your family members
Choose your lifestyle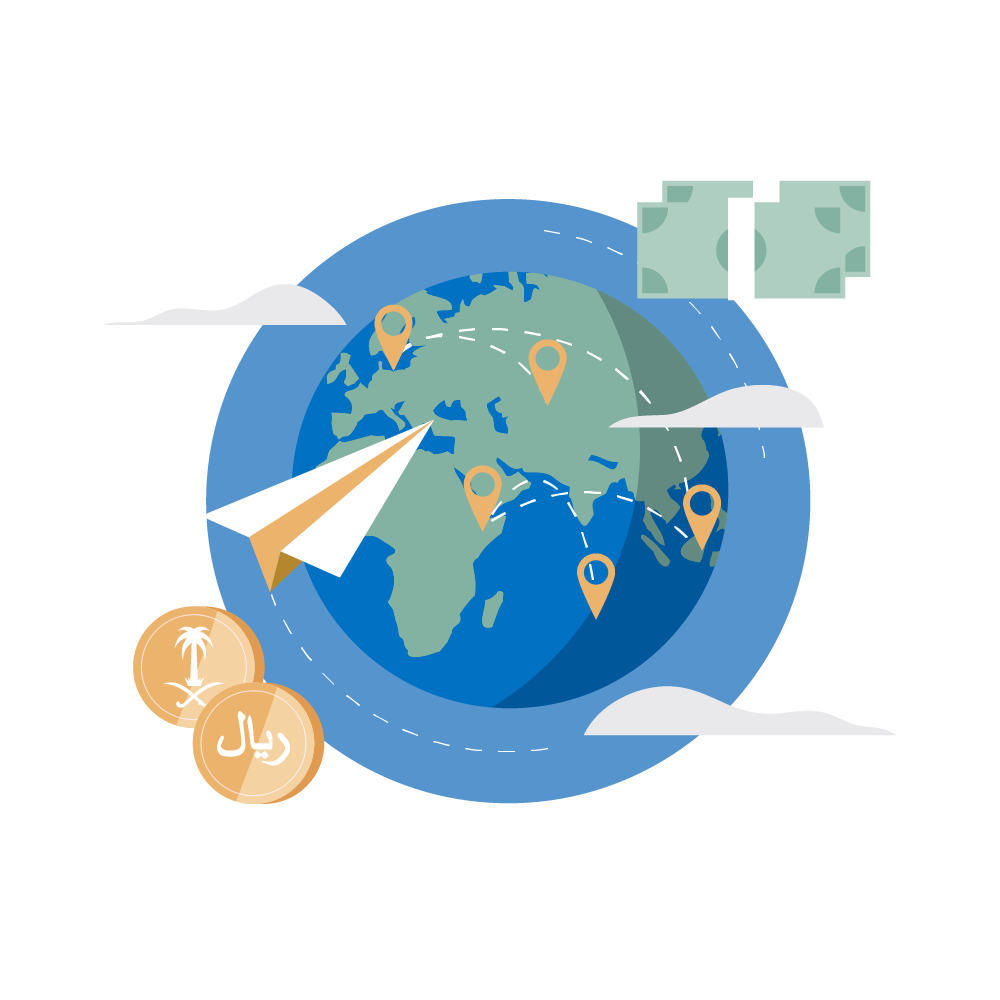 Currencies Cards
Multiple currencies in one card
5 free currencies
Digital issuance
Ease to add E-currencies and control there balances
Choose your lifestyle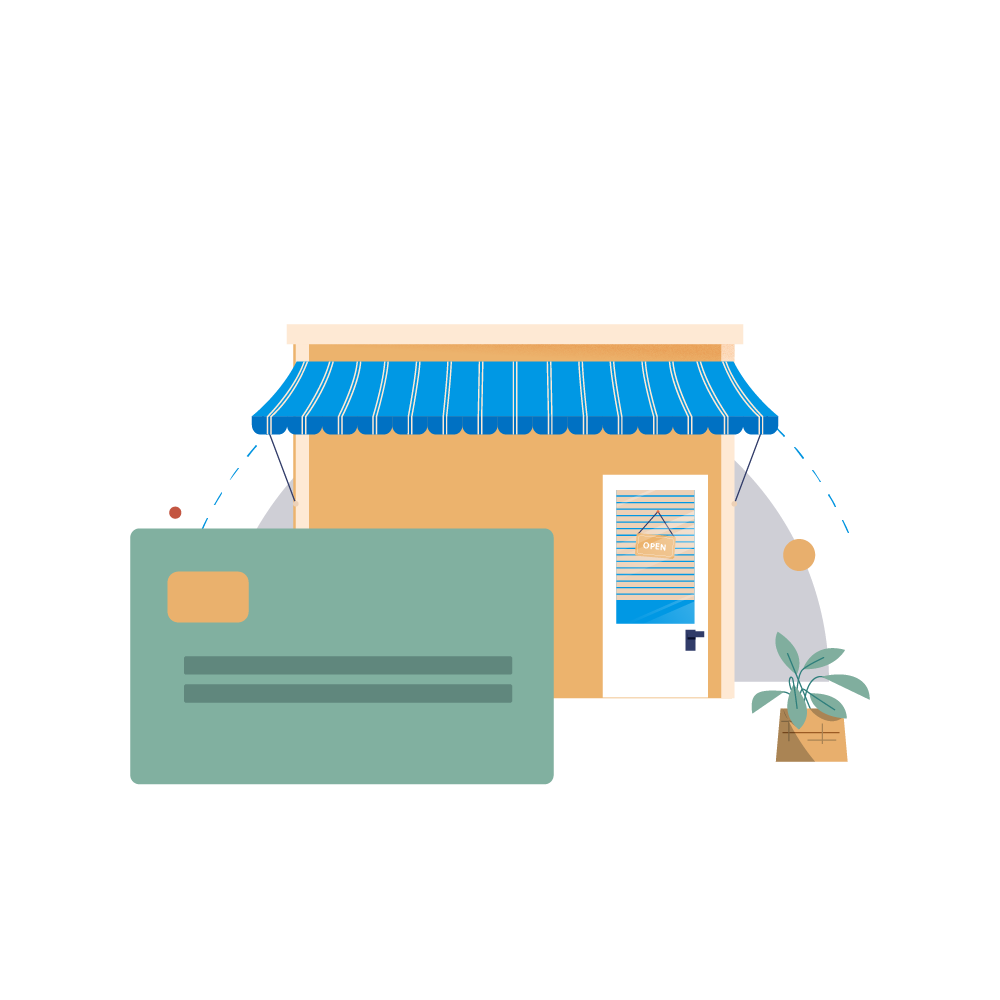 Corporate card
Control your company expenditure through variety of solutions that fits your needs
Determine the credit limit for each card.
You can track purchases efficiently and securely.
Expenditure analysis reports
Pick the right card for you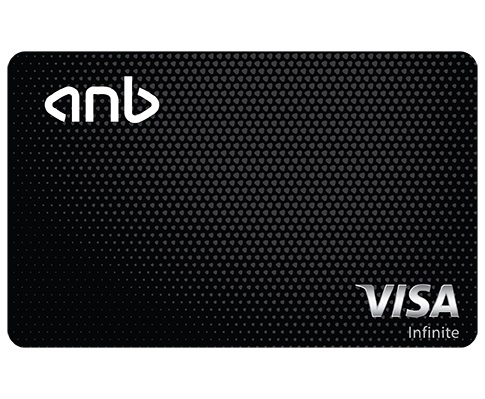 Infinite Visa
Airport Lounge Access
Unlimited visits to airport lounges
Free guest with card holder
Concierge service
anb rewards
Easy Pay Program 0%
meet & greet service YQ
DragonPass airport dining Dine & Fly
Medical and Travel Assistance
Extended Warranty
Purchase Protection
Travel Insurance
Fraudulent Card Misuse Protection
Local and international discount
Cash Transfer
Free for Life
Free Supplementary Cards
rent your car with Budget and get a 10% discount worldwide
Special offers with Visa Luxury Hotel Collection
Avis offer
Special offers with Visa Luxury Hotel Collection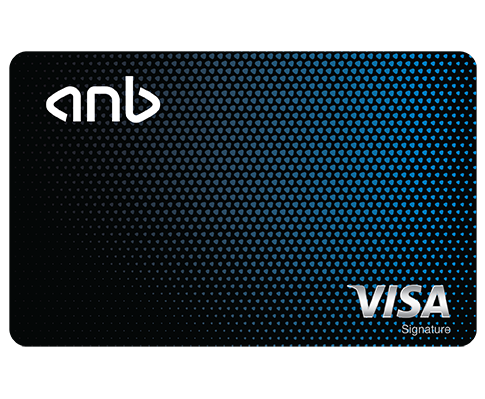 Signature Visa
Airport Lounge Access
Concierge service
anb rewards
Easy Pay Program 0%
meet & greet service YQ
DragonPass airport dining Dine & Fly
Medical and Travel Assistance
Extended Warranty
Purchase Protection
Travel Insurance
Fraudulent Card Misuse Protection
Local and international discount
Cash Transfer
Free for Life
Free Supplementary Cards
rent your car with Budget and get a 10% discount worldwide
Special offers with Visa Luxury Hotel Collection
Avis offer
Special offers with Visa Luxury Hotel Collection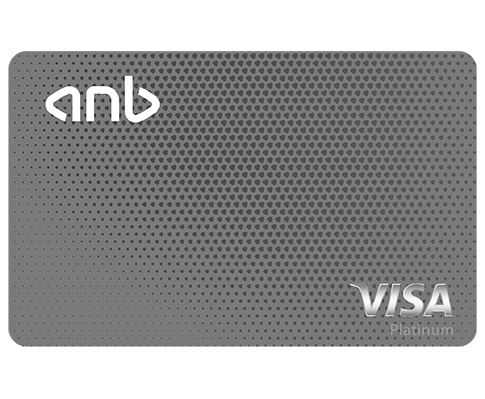 Platinum Visa
Airport Lounge Access
anb rewards
Easy Pay Program 0%
meet & greet service YQ
DragonPass airport dining Dine & Fly
Extended Warranty
Purchase Protection
Local and international discount
Cash Transfer
Free for Life
Free Supplementary Cards
rent your car with Budget and get a 10% discount worldwide
Special offers with Visa Luxury Hotel Collection
Avis offer
Special offers with Visa Luxury Hotel Collection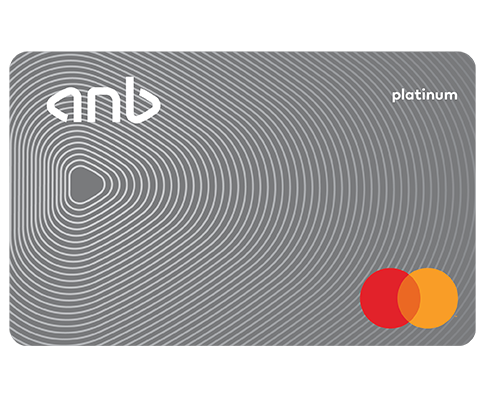 Platinum Mastercard
Airport Lounge Access
Unlimited visits to airport lounges
anb rewards
Easy Pay Program 0%
Purchase Protection
Local and international discount
Cash Transfer
Free for Life
Free Supplementary Cards
Airline reservation offers and benefits at Cleartrip.
Avis offer
European Shopping Villages Offers
Discount on shipping fees at MyUS
Take advantage of the ENTERTAINER offers
Bring gym to your home with Fiit
rentalcars.com offer
cashback at Booking.com
Farfetch offer
Up to 30% discount on courses at Udemy
30% discount monthly subscriptions for new /existing users at Lingokids and 2 months free for new users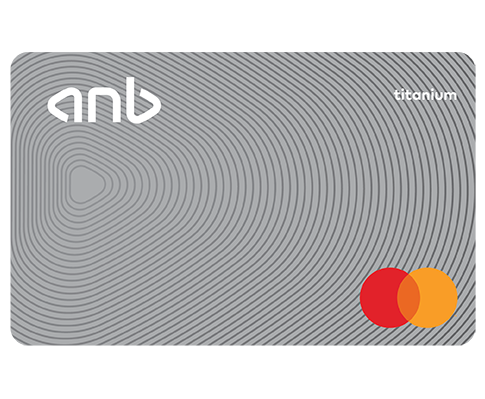 Titanium Mastercard
Airport Lounge Access
Unlimited visits to airport lounges
anb rewards
Easy Pay Program 0%
Local and international discount
Cash Transfer
Free for Life
Free Supplementary Cards
Avis offer
Take advantage of the ENTERTAINER offers
Bring gym to your home with Fiit
rentalcars.com offer
cashback at Booking.com
Up to 30% discount on courses at Udemy
30% discount monthly subscriptions for new /existing users at Lingokids and 2 months free for new users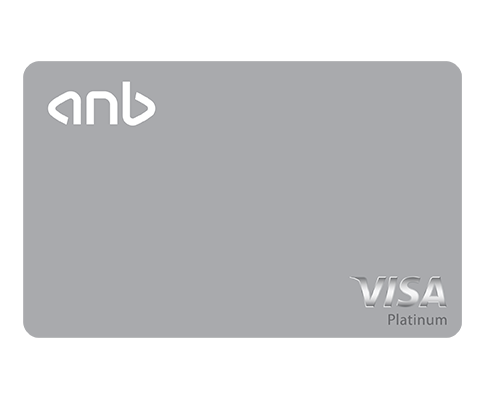 Platinum Card
Airport Lounge Access
meet & greet service YQ
DragonPass airport dining Dine & Fly
Extended Warranty
Purchase Protection
Local and international discount
Cash Transfer
Free Supplementary Cards
rent your car with Budget and get a 10% discount worldwide
Special offers with Visa Luxury Hotel Collection
Avis offer
Special offers with Visa Luxury Hotel Collection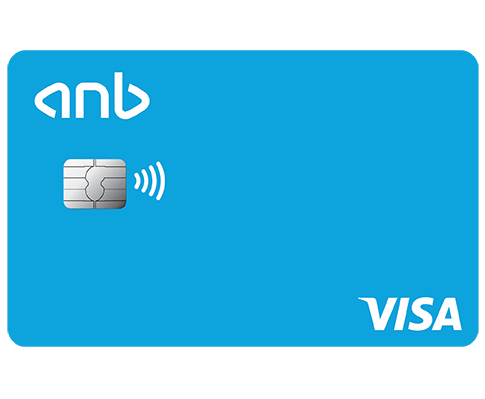 anb Card
Local and international discount
Cash Transfer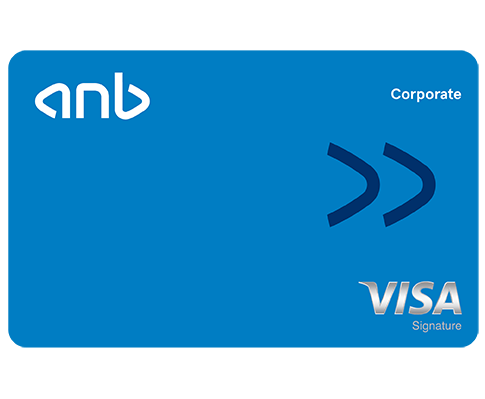 Corporate Card: anb Signature credit card
to Employers: Sophisticated analytical reporting tools to control expenses
to Employers: Trackable data to identify non-compliance spending
to Employers: Corporate Liability Waiver Insurance protects against losses incurred by card misuse
to Employees: Corporate Card is accepted across the world
to Employees: Free access up to 1,000 airport lounges worldwide
to Employees: 24/7 Concierge service
to Employees: Merchant discounts
to Employees: 0% Easy Pay Program
to Employees: DragonPass airport dining offers IOS & Android
to Employees: Up to 20% discount at YQ airport meet & assist
to Employees: Fairmont hotel offers
to Employees: Visa luxury hotel collection
to Employees: Up to 35% off on Avis
to Employees: Travel insurance
to Employees: Medical & travel assistance (For details +97142536024)
to Employees: Up to 4 months of free Anghami Plus membership
to Employees: Global & local merchant offers
to Employees: Take advantage of the ENTERTAINER offers on IOS & Android
to Employees: Extended warranty
to Employees: Fraudulent Card Misuse Protection
to Employees: Purchase protection
to Employees: Features and offers available on Visa Explore for IOS users or Android users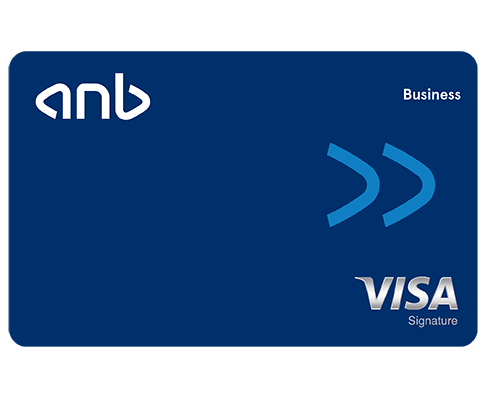 Business Card: anb Signature credit card
to Employers: Sophisticated analytical reporting tools to control expenses
to Employers: Trackable data to identify non-compliance spending
to Employers: Corporate Liability Waiver Insurance protects against losses incurred by card misuse
to Employees: Corporate Card is accepted across the world
to Employees: Free access up to 1,000 airport lounges worldwide
to Employees: 24/7 Concierge service
to Employees: Merchant discounts
to Employees: 0% Easy Pay Program
to Employees: DragonPass airport dining offers IOS & Android
to Employees: Up to 20% discount at YQ airport meet & assist
to Employees: Fairmont hotel offers
to Employees: Visa luxury hotel collection
to Employees: Up to 35% off on Avis
to Employees: Travel insurance
to Employees: Medical & travel assistance (For details +97142536024)
to Employees: Up to 4 months of free Anghami Plus membership
to Employees: Global & local merchant offers
to Employees: Take advantage of the ENTERTAINER offers on IOS & Android
to Employees: Extended warranty
to Employees: Fraudulent Card Misuse Protection
to Employees: Purchase protection
to Employees: Features and offers available on Visa Explore for IOS users or Android users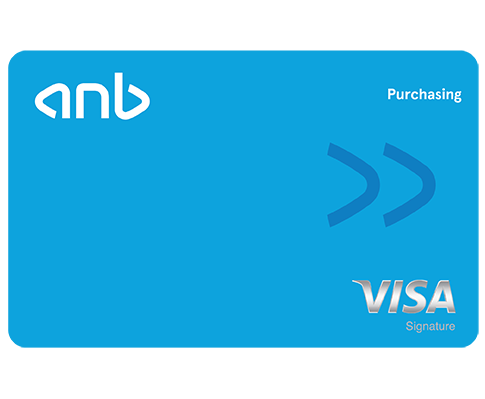 Purchase Card: anb Signature credit card
to Employers: Sophisticated analytical reporting tools to control expenses
to Employers: Trackable data to identify non-compliance spending
to Employers: Corporate Liability Waiver Insurance protects against losses incurred by card misuse
to Employees: Corporate Card is accepted across the world
to Employees: Free access up to 1,000 airport lounges worldwide
to Employees: 24/7 Concierge service
to Employees: Merchant discounts
to Employees: 0% Easy Pay Program
to Employees: DragonPass airport dining offers IOS & Android
to Employees: Up to 20% discount at YQ airport meet & assist
to Employees: Fairmont hotel offers
to Employees: Visa luxury hotel collection
to Employees: Up to 35% off on Avis
to Employees: Travel insurance
to Employees: Medical & travel assistance (For details +97142536024)
to Employees: Up to 4 months of free Anghami Plus membership
to Employees: Global & local merchant offers
to Employees: Take advantage of the ENTERTAINER offers on IOS & Android
to Employees: Extended warranty
to Employees: Fraudulent Card Misuse Protection
to Employees: Purchase protection
to Employees: Features and offers available on Visa Explore for IOS users or Android users
Up-to-date information on spending patterns, volumes and frequency
Accurate data on card members, merchants, transaction amounts and details
Make timely payments to merchants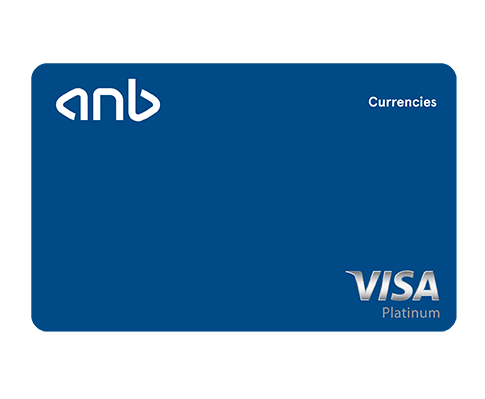 Currencies Card
meet & greet service YQ
DragonPass airport dining Dine & Fly
Extended Warranty
Purchase Protection
Local and international discount
rent your car with Budget and get a 10% discount worldwide
Special offers with Visa Luxury Hotel Collection
Avis offer
Different payment methods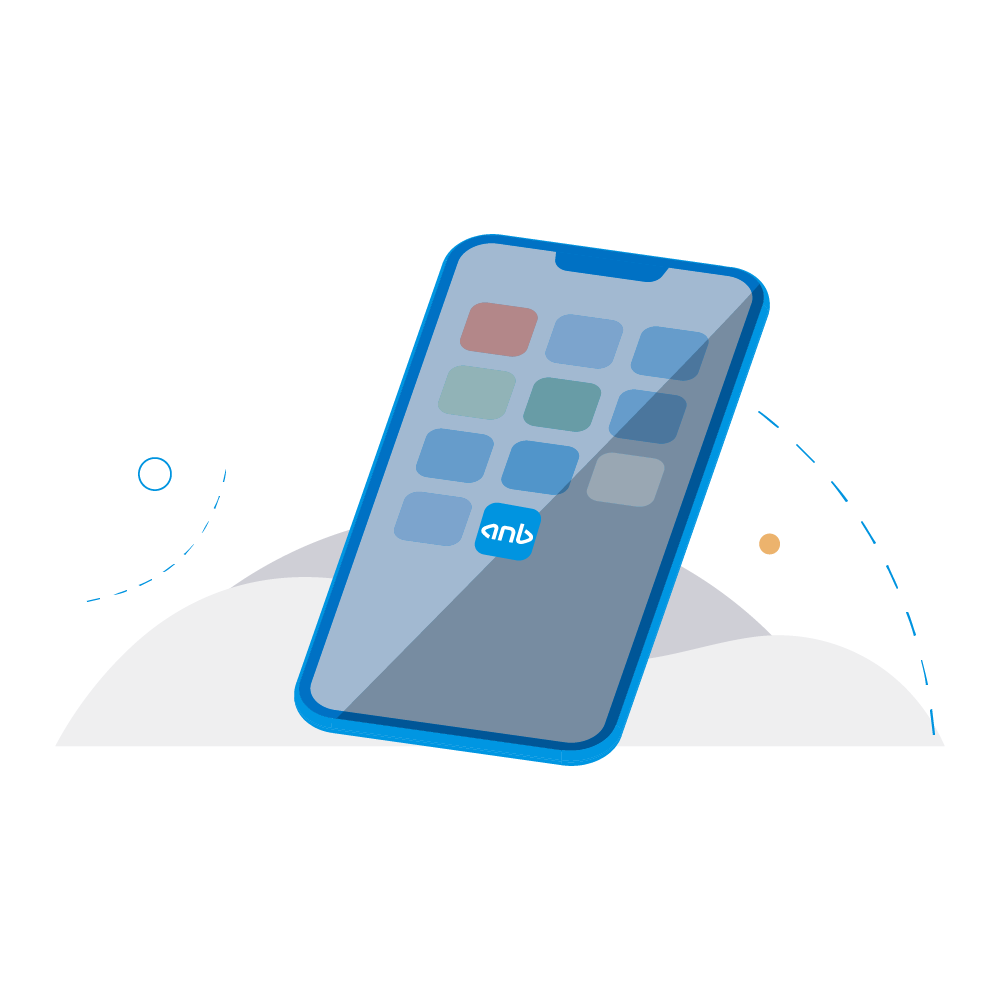 Merchant Offers
Enjoy our merchants' discounts, offers and 0% installments rate with more than a 100 brand
Learn More
Go beyond and more with anb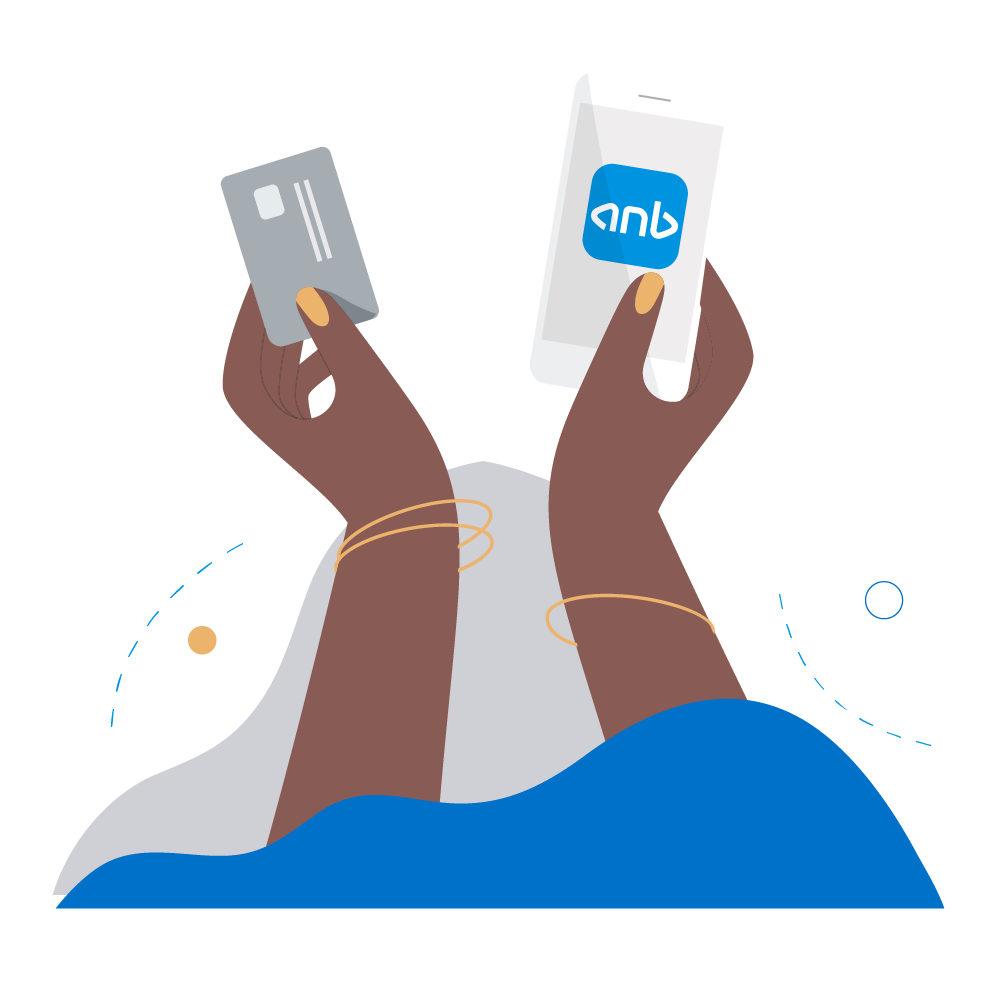 Manage your cards through anb Mobile
| | |
| --- | --- |
| Yearly Fees | 230 SAR |
| Credit card purchase rate (APR) | 31.78% |
| International purchase rate | 3.10% |
Extra Features.. Seamless Banking Experience
Your online anb account is three steps away:
VISIT
Our website and fill out the form.
REQUEST
Download our app and request a Mada or digital card.
SIGN UP
Automatically on our digital channels to start your banking journey.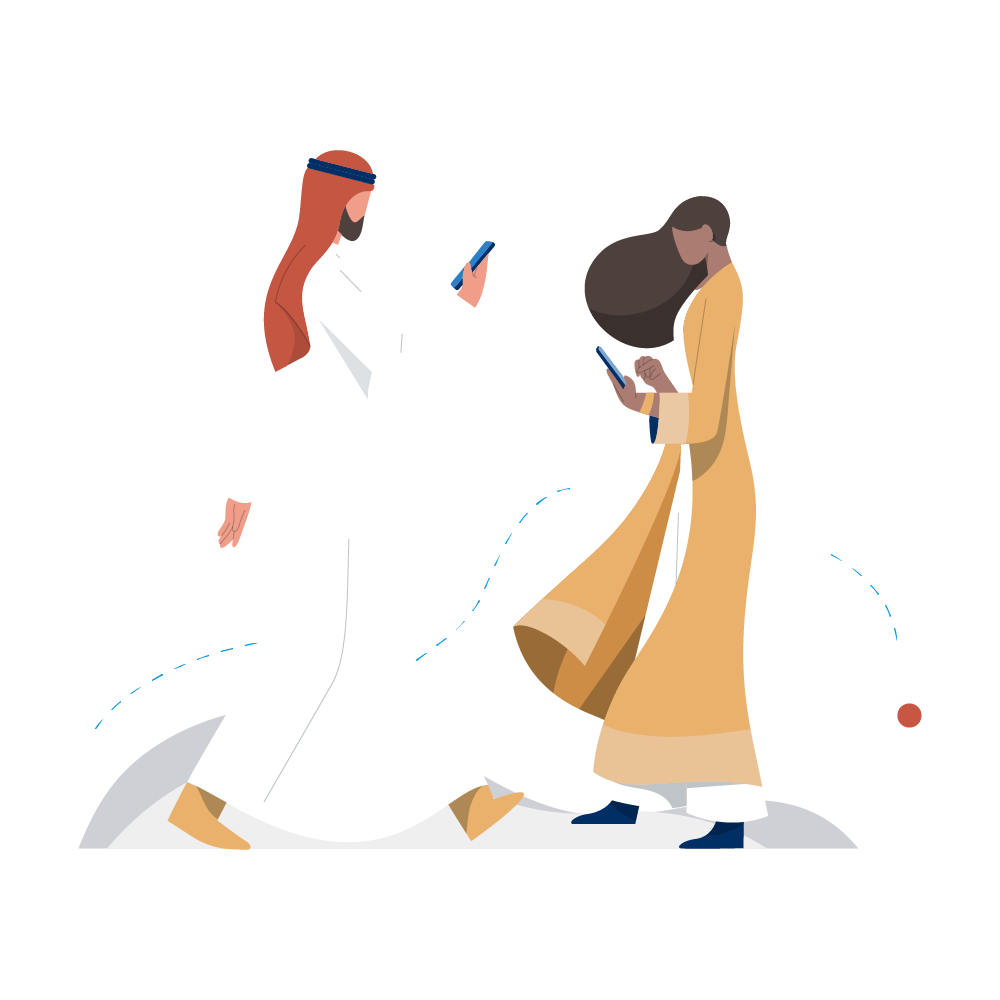 Know your rights and responsibilities and the latest regulations, terms, conditions and prices.
Frequently Asked Questions
Are anb cards Shariah complaint?
Yes, all bank cards are compatible with the provisions of Islamic Sharia, where a commodity is bought and sold in the form of tawarruq.
How can I activate an anb card?
Your anb card can be activated easily through anb Online service or by calling for all customers segments: 8001244040 and for Gold and Platinum customers: 8001240088
Can I use my anb credit cards for online shopping?
You can avail of any of anb's credit cards for your online purchases quickly and securely through the advanced verification system provided by Visa and MasterCard, where your OTP code is sent to your registered mobile.
Can I issue an additional card for my family members?
Yes, you can issue additional cards upon your request.
How can I pay the card dues?
You can easily pay your card dues through anb e-channels: Arabi Online, anb Mobile, anb Phone, anb ATMs, and any of anb's branches.
Are there fees for Easy pay program?
There are no fees for any transfers with partner merchants and 1% apply with non-partner merchants.