News Detail - anb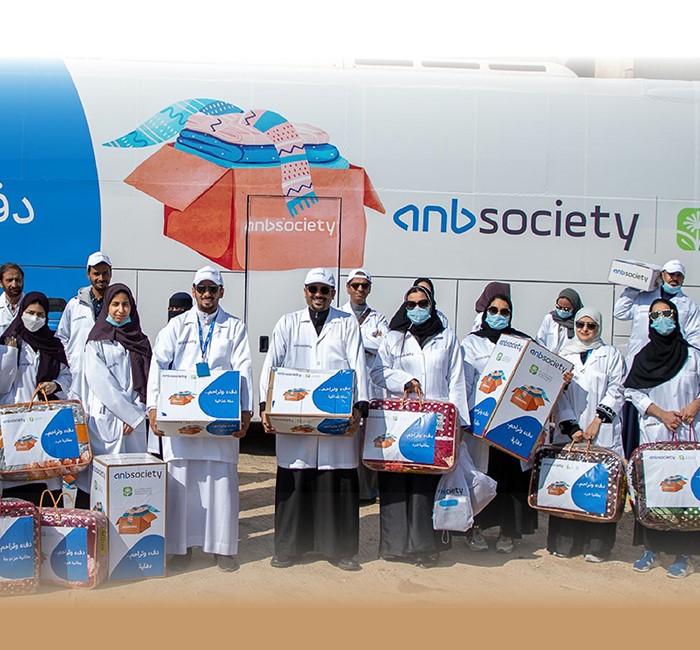 29 Jan, 2023
anb employees participate in the "Winter Clothing" convoy in
Riyadh, Tabuk and Arar
Arab National Bank (anb) launched the "Winter Clothing" initiative under the slogan "Warmth and Compassion" in cooperation with the Ministry of Human Resources and Social Development and the CSR National Center.
The bank's employees volunteered to distribute the necessary winter supplies, which included clothes, blankets, heaters and food baskets, to more than 300 needy families in a number of neighborhoods in the cities of Riyadh, Tabuk and Arar.
anb's adoption of this initiative is part of its constant efforts to promote the concept of volunteering amongst its staff and reinforce the values of social responsibility and community solidarity.