News Detail - anb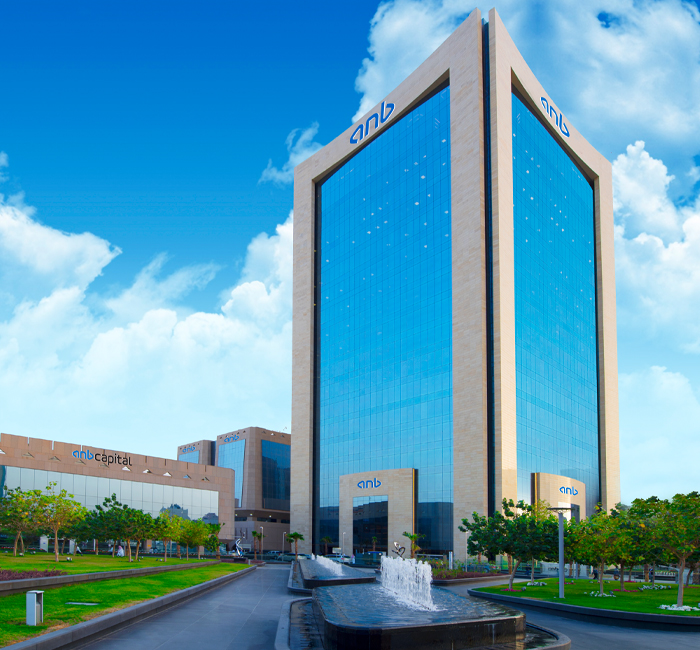 12 Sep, 2022
Arab National Bank "anb" Announces the Opening of Nomination for Membership of the Board of Directors for the Upcoming Term
Introduction:
Arab National Bank is pleased to announce the opening of nomination for membership of its Board of Directors for the upcoming Term of 3 Gregorian years starting on 01/04/2023G and ending on 31/03/2026G.
Candidates wishing to be considered for Board membership and who meet the legal requirements for membership pursuant to the requirements and conditions as stipulated by law, in particular the Companies Law issued by the Ministry of Commerce, the Banking Control Law, directives of the Saudi Central Bank on the Requirements for Appointment to Senior Positions in Financial Institutions regulated and supervised by it, the Corporate Governance Regulations Document issued by the Capital Market Authority, and contents of Arab National Bank General Assembly approved Board Membership Nomination Rules (attached).
Type of Board Term
New Term
Term Start Date
01/04/2023G corresponding to 10/09/1444H
Term End Date
31/03/2026G corresponding to 12/10/1447H
Number of Members
6
Nomination Opening Date
12/09/2022G corresponding to 16/02/1444H
Nomination Closing Date
11/10/2022G corresponding to 15/03/1444H
Nomination Applications Submission Method:

Thru hand delivery at anb's Head Office, Riyadh, King Faisal Street, or
By mail to the following address: Arab National Bank, Head Office, PO Box 56921, Riyadh 11564, Atten.: Board Secretary, or
By email to SHA@anb.com.sa, (originals to follow by mail).

For enquiries, please contact Shareholder Affairs Division, Tel. 011 402 9000 Ext. 8778, during ANB's official business hours.

Or by Facsimile to 011 4050244

Nomination Conditions:

The candidate should possess suitable academic and professional qualifications, and adequate experience, skills and competencies to discharge the duties of his/her role.
The candidate must not be a Board Member of more than five listed companies at the same time.
The candidate shall not be a board member of any other banking or financial corporation operating in the Kingdom of Saudi Arabia.
The candidate shall not be convicted of an offense against honor, honesty or integrity.
The candidate must not be the subject of a bankruptcy or insolvency ruling.
The candidate must comply with all laws, rules, regulations and directives issued by competent authorities, including directives of capital markets.
The candidate must enjoy independence in his/her decisions.
The candidate must be unbiased, objective and not under any external influence, and shall disclose any conflict of interests.
The candidate must not a board member of a company that has been dissolved nor was dismissed as board member either inside or outside the Kingdom except with the prior written consent of the Saudi Central Bank.
Preferably with experience in the banking/financial sector.
Member's tenure, whether consecutive or intermittent, should preferably not exceed twelve years.


Candidates applying for Audit Committee Membership shall satisfy the following additional conditions:

Possess academic qualifications and professional experience in auditing and risk management, and shall possess knowledge in and familiarity with financial and accounting matters.
Possess an understanding of the laws, rules and regulations enacted by competent bodies.
Not have worked during the past two years for the Bank's executive or financial management nor for the Bank's external auditors.
Not be a relative of nor has a financial or commercial relationship with any other member.
None of the issues affecting independence cited under relevant rules and regulations apply to him/her.

Nomination Requirements:

The candidate shall fill in and sign the Board of Directors/Audit Committee Membership Nomination Application Form, together with attachments.
The candidate shall fill in and sign the Saudi Central Bank's Fit and Proper Form in both Word + PDF format The form is accessible via the following link:

http://www.sama.gov.sa/ar-sa/Services/Documents/FitProper.doc

The candidate shall fill in and sign CMA's CV Form (3) in both Word + PDF format
The form is accessible via the following link: https://cma.org.sa/RulesRegulations/FormsSite/Pages/default.aspx
The candidate shall fill in and sign TADAWUL's Form (3) - Board of Directors, Audit Committee and Executive Management Member Information Form in both Word + PDF format attachments.
Candidate's Updated CV (Arabic – English) both in Word + PDF format (to include educational qualifications and past work experience as well as current job).
Copy of official academic certificates (including originals at the time of applying).
Copy of the Saudi National Card, Family Register and Passport for Saudi candidates, or copy of the Resident Card for Non-Saudi candidates.
Photograph of the candidate.
Any additional information or documents as may be subsequently requested by the Bank or regulatory & supervisory bodies.